ATTENTION
OUR ONLINE CONSUMER STORE IS NO LONGER AVAILABLE

Underage Use Prevention
As a leading brand in the industry, we are advocates of the prevention of underage use. In an effort to fight against underage sales, we've halted our online consumer store and e-Commerce.
Learn More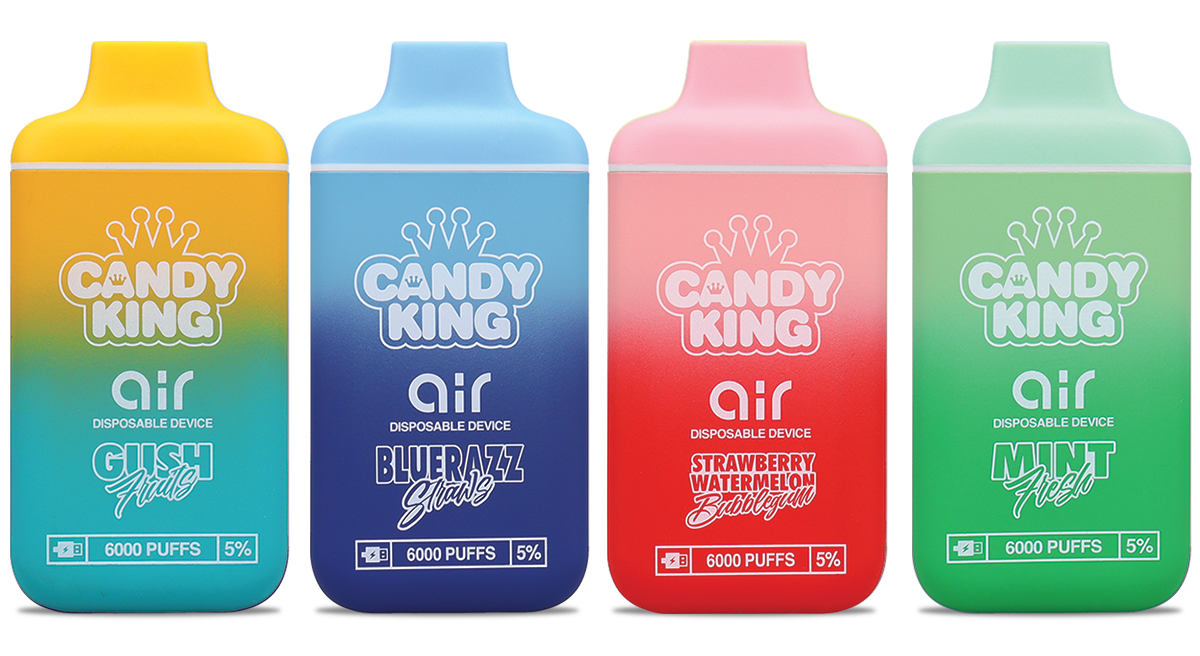 Candy King AIR
Take your favorite Candy King flavors on the GO! Our E-Cig Disposables are compact, long lasting and rechargeable!

Disposable Features


12 Candy King Flavors
6000 Puffs
USB Rechargeable (cable not included)
Synthetic Nicotine Blend 5%
12mL
Mesh Coil
View Products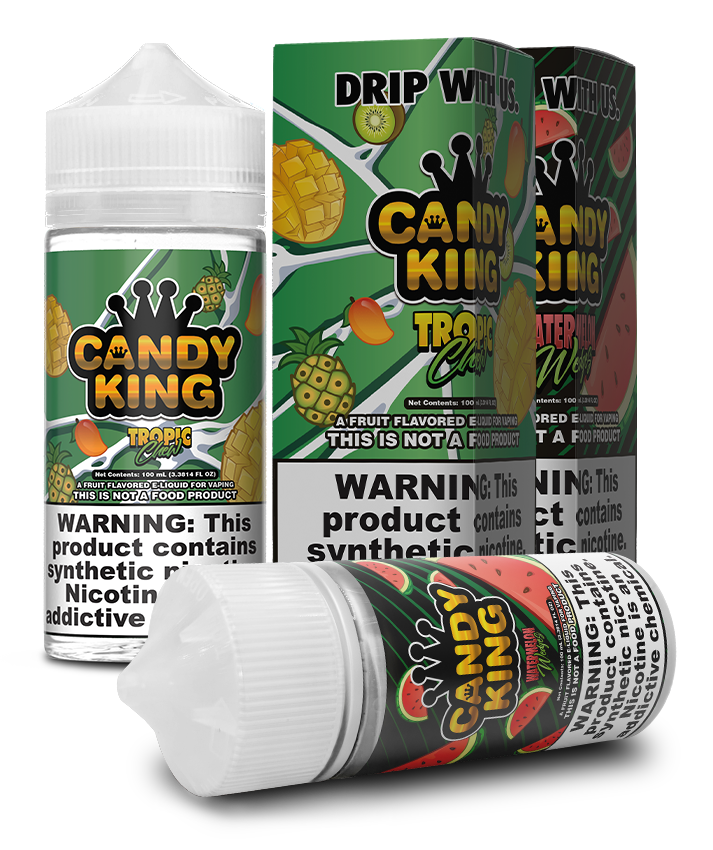 Tobacco-Free Nicotine
Introducing E-Liquids blended with Synthetic Nicotine. The duo Tropic Chews & Watermelon Wedges, are bursting with mouth watering Candy King flavor.

Available in 100ML & 30ML
View Products
Browse Our Products
E-Liquids, Disposables, And More.